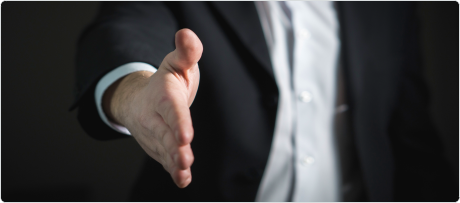 During the last 15 years, we helped around 2000 clients add value to their businesses. Both global and local clients across multiple industries have trusted us with their most important events. See what our clients have to say about their experience:
"When we found Excelexpo, we were preparing a big Air France and KLM event. Their team of professionals helped us by delivering quality products, in a very short time. The combination of high quality and very good prices was precisely what we needed. We saved money and improved our future events by working with Excelexpo. We definitely recommend Catalin Maraloiu and his team to anyone who needs professional solutions at events, fairs or presentations ."
Nicoleta Visan, Marketing Manager - Air France and KLM Romania
"Excelexpo provides professional products and services, a good pricing approach and very reliable support. But what we like most is their attitude: friendly, trustworthy and client oriented".
Bogdan Cosmin Ivan, President of the Board - Hohe Rinne Paltinis Hotel & Spa
"Their focus on quality products and their good prices were deciding factors on choosing Excelexpo as our preferred provider for professional products for our events. We are happy with Excelexpo products and we highly recommend their products."
Lavinia Barbu, Marketing & Business Development - Steffel CP GmbH
"Excelexpo has been a wonderful partner. Easy to order, trustworthy, responsive team, providing great results. Now we have a partner we can really rely on."
Cristian Munteanu, Director General - Noninvasive Medical - Biopredictive Romania
"Until now we have made only 2 orders to eXcelexpo, but both of them cumulated over 250 stands. The quality and the price were the criteria which convinced us to choose eXcelexpo stands, among the other offers."
Andrei Stanicel - Asigurarea Romaneasca Asirom
"We thank you for your efforts in producing our PopUp display and for your promptitude. The management of our company and the visitors of our stand appreciated this year's presentation as they find it superior as compared with the last ones. That is why we thank you again for your support and we will recommend you any time to our partners."
Iulia Andrei, Sales Department - Romcarbon SA
"Recently we needed a presentation solution for the background of our sportive transmissions which was desired to be easy to assemble/disassemble and transport. We inquired many companies, but eXcelexpo best fulfilled our requirements not only by the stand's quality and price but also by the flexibility they showed in achieving the final product. We were so pleased that we recommended to our partners."
Marius Raileanu, Sportive Transmissions Producer - Antena 1
"For us, the quality, professionalism and a continuous relationship are very important. From all these points of view, we have a very good collaboration with eXcelexpo, lasting for more than one year. The stands have great quality and appearance, are promptly delivered in just a few days from placing the order and particularly are customized to our request and standards."
Aysegul Altay, PR Manager - Credit Europe Bank Romania
"The stands we ordered for our showroom reached the destination safely and in very good conditions. We are very happy with their look and quality. We thank them for the promptness they answered our request."
Alina T, Consultant Marketing - Rucom Craiova - auto dealer
"I think promptness is the best word that describes eXcelexpo. Attending to a national tourism fair, we wanted to have several special catalogs stands. We've called eXcelexpo and we've got the required stands when we wanted, I mean on the same day."
Paul Popa, Consultant - Centrul de Informare si Promovare Turistica Sinaia
"Last year, at the end of September, they were of great help by delivering us a customized PopUp stand we needed, very quickly. Then, they also presented us with a catalog stand with a special design (pliant eXcel), which we also wanted to buy."
Alexandra Totoescu, Marketing Executive - Provision
"We started working with eXcelexpo by purchasing some stands for exhibitions; they also took the digital pictures and made the layout for the print we needed. Now, because of the quality and flexibility they were shown, we collaborate in many other areas such as prints, creation, layout preparing, etc."
Cristian Plesu, Marketing Director - Noyexim International CO.
Global clients:
| | |
| --- | --- |
| | |
| | |
| | |
| | |
| | |
| Expedia Lodging Partner Services GmbH | |
| | |
| Innerworkings Iberica SLU | |
| | |
| Laboratoarele Dermo-Cosmetique Animale | |
| | |
| Peritus Health Management Limited | |
| | |
| | |
| | |
| | |
| | |
| | |
| | |
Local clients:
| | |
| --- | --- |
| Academia de Studii Economice | L'oreal Romania |
| Accent Travel & Events | Lamoszt |
| Adveea Creative Concept | Laser Co |
| Agis Computer | Lecom Birotica Ardeal |
| Air France | Libra Bank |
| All Office Supplier | Lukoil Romania |
| Alstom Transport | Magic Beauty International |
| Altours – Agentia Eurotravel | Marmosim |
| Ambasador Events | Marsh Broker |
| Anchor Grup | Maschinenbau |
| Andami Comp | Materom |
| Angelli Spumante & Aperitive | Mazars Romania |
| Antena 1 | MBA Concept |
| Antena 3 | Mecro System |
| Antibiotice | Media Pro Pictures |
| Arcub | Muzeul de Istorie Prahova |
| Arrow Business Travel | Muzeul Judeteantu Mare |
| Asirom | Myo-o |
| ATI Motors Company | Neptun Yacht Romania |
| Autoritatea pentru Straini – MAI | Neumann Key Account Mngm. |
| Avery Dennison | Noninvasive Medical |
| Avia Motors | Novaintermed |
| AWD Romania | Noyexim INT CO |
| Banca Nationala Romana BNR | Office All |
| BC Intesanpaolo Romania | OSIM |
| Biblioteca Nationala a Romaniei | Oficiul Roman pentru Imigrari |
| Biofarm | Omnimoda |
| Bis - Nis Trading | Orizont Turism |
| Biso Romania | Otto Curier |
| Boiron | Oz Marathon |
| Borga Construct | Paltinis |
| Brady Auto Center | Parada Film |
| Brand Office | Paralela 45 Turism |
| BricoCommunication | Parc Hotels |
| Bursa Monetar-Financiara | Pepsico |
| C.N. Aeroporturi Bucuresti | Perfect Tour |
| Cambridge School | Pet Fancy Publishing |
| CCIB | Pharma Iasi |
| Cefin Romania | Philip Morris Romania |
| Ceronav | Policolor |
| Cerob | Polymetal |
| Chemoform | Popp & Asociatii |
| CIPT Sinaia | Posta Romana |
| Clinica Aesthetic Line | Pramac Group |
| Computer Games Online | Prestige Tours |
| Consiliul Judetean Galati | Primaria Municipiului Carei |
| Continental Automotive Syst. | Prista Oil Romania |
| Credit Europe Bank Romania | ProCredit Bank |
| Cybernet Auto Center | Promex |
| Dell International Services | Provision |
| Deluxe Cards | Queen Monaco |
| Diverta | Raiffeisen Bank |
| Domeniile Boieru | RAO Distributie |
| Domino Film | Rehau Polymer |
| Eaton – Moeller Electric | Rematholding CO |
| Eco-X | Rettig |
| Editura Didactica si Pedagogica | Rofelix Univers |
| Editurile All | Rollit Prodimpex |
| Egis Nautica | Romania Libera |
| Electricom | Romanian Airport Services |
| Electroalfa | Romexpo |
| Elmec Romania | Romquest GPN |
| Elpreco | Romsys |
| Elsaco Electronic | Rowe Romania |
| Engelmi | RTC Proffice Experience |
| Enviro Chemie Romania | Rucom |
| Etanco | Saganatate |
| Eurex Alimentare | SAI Carpatica Asset Management |
| Eurolaser | Sanatatea Press Group |
| Eurolines Romania | Sanovita |
| Everest Models | Sanprodmed |
| Expo Market Doraly | Schenker Romtrans |
| FNGIMM | Schering Plough Ce Ag |
| Fotbal Club Otelul Galati | Secom Productie Servicii |
| Genpact Romania | See Try Buy Company |
| Gmarket | Serve Ceptura |
| Glina Conserv Express | Sibpharmamed |
| Gral Medical | Snamprogetti Romania |
| GTS International Romania | Sofar Farmaceutici |
| Health & Beauty International | Somaco Grup Prefabricate |
| Hilti Romania | SSI Schaefer |
| Hiperdia | Staff Collection |
| Hormann Romania | Star Aviation Travel |
| Hotel Unirea | Star Limo Services |
| Igiena SCM | Statiunea Murfatlar |
| Impact Developer&Contractor | Teatrul Anton Pann Rm. Valcea |
| INCAS Bucuresti | TCM Romcarbon |
| Industrial GP | Universitatea "Al. I. Cuza" |
| ING Asigurari De Viata | Utilia Echipamente |
| Inner Chi Nature | Uzinsider |
| International G&T | Vel Pitar |
| Interoffice Trade Service | Velux Romania |
| Intesanpaolo Leasing | Vinosur |
| Italtruck Center | Vitacom Electronics |
| Itexperience | Volksbank Romania |
| Judetul Galati | World Trade Center Bucurest |
| Karograf | Zdrovit Romania |