Date: 2016-04-04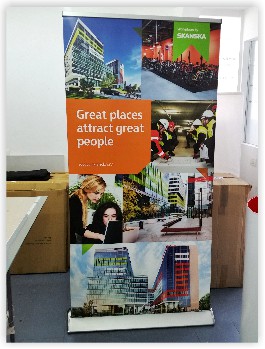 In order to meet the requirements of our clients, we have introduced the extended range of RollUps Luxury, which now is available in 4 different widths: 85cm, 100cm, 120cm and 150cm.
RollUp Luxury range is defined by a special design, thicker aluminum, stronger and enduring structure, a wider base which replaces the foldable feet, chrome side caps and vertical adjustable feet for better adaptability on different surfaces.
Each system is provided with a high quality print, 2400 dpi, with vibrant colors and water and scratch resistance, made on the latest HP latex printers.
For details about each product in the Luxury range press here or on the image.