Date: 2016-01-18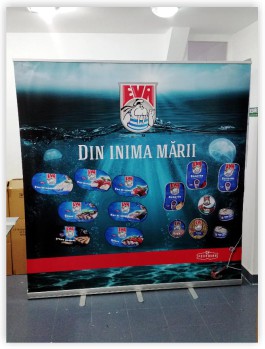 The widest RollUp Banner is available now in eXcelexpo portofolio.
The large display area of 200x200cm and advantageous price recommend the RollUp Banner 200 system as an efficient alternative for a printed background for your events. Easy to assemble and transport, it is often used as a "photo corner" in different locations.
Each system is provided with a high quality print on frontlit, 1440 dpi, with vibrant colors and water and scratch resistance, made on the latest printers.
For details press here or on the image.